Il Novecento per il Museo dell'Opificio delle Pietre Dure
Il Novecento per il Museo dell'Opificio delle Pietre Dure
Starting date: Tue, 11 Dec 2018
Closing date: Sat, 04 May 2019
Opening time: 8,15-14,00 ultimo ingresso 13,30
Telephone: 055 26511
Fax: 055 287123
Price: EURO 4,00; Riduzioni: secondo quanto previsto dalla normativa per i musei statali; Per informazioni 055 218709
Tourists' rate. If you've been here vote it!
0 votes to date

Inediti bozzetti e relativi lucidi, formelle in pietre dure e tenere realizzate con la tecnica fiorentina del 'commesso', compongono la piccola, ma preziosissima mostra, a cura di Sandra Rossi e Annalisa Innocenti. Le opere esposte, realizzate nei primi anni '50 del Novecento all'interno dell'Opificio delle Pietre Dure, rappresentano l'intento di rinnovare in chiave contemporanea l'antica tradizione della Manifattura. Con questo scopo fu bandito nel 1953 un concorso per bozzetti da realizzarsi in commesso. Tra le opere esposte si può ammirare la formella realizzata da Giancarlo Raddi delle Ruote e Piero Frizzi, su bozzetto del pittore Alvaro Monnini vincitore del primo premio del concorso.
Copyright:
Ministero per i Beni e le Attivitá Culturali
Map and direction informations from "Le Torri Vacation Rental" to "Il Novecento per il Museo dell'Opificio delle Pietre Dure"
Going with Public Transport?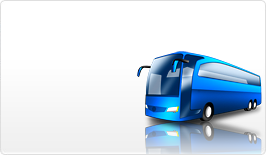 Click here for details on going trip
Click here for details on return trip
Back to Search Page
Back to Search Page