La carta, Le immagini, Le idee... Arte su carta
La carta, Le immagini, Le idee... Arte su carta
Starting date: Mon, 04 Oct 2004
Closing date: Mon, 26 Oct 2026
Piazza del Palagio, 7, Pescia, 51017, Pescia
Tourists' rate. If you've been here vote it!
0 votes to date

Sulle pareti del salone del Palagio saranno esposte opere elaborate con varie tecniche, che raffigurano immagini molto diverse l'una dall'altra: dalle stampe di pesci tropicali, alle vedute in acquarello di Pescia e dintorni. Sono lavori il cui denominatore comune è l'uso della carta Magnani ed è una mostra che è stata allestita proprio per"commemorare" questo materiale di qualità eccelsa che a Pescia si produce da secoli.
Copyright:
Turismo Toscana
Map and direction informations from "Le Torri Vacation Rental" to "La carta, Le immagini, Le idee... Arte su carta"
Going with Public Transport?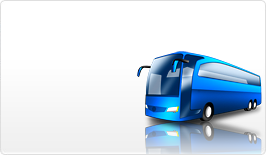 Click here for details on going trip
Click here for details on return trip
Back to Search Page
Back to Search Page