Ciclo di conferenze estive di archeologia
Ciclo di conferenze estive di archeologia
Starting date: Wed, 06 Jun 2018
Closing date: Wed, 26 Sep 2018
Firenze FI
Tourists' rate. If you've been here vote it!
0 votes to date

La serie di incontri sarà tenuta ogni mercoledì sera, a partire dal 6 giugno e fino al 26 settembre, nell'Auditorium Vasari del complesso degli Uffizi, con orario dalle 19.30 alle 20.30.

"Al ciclo di lezioni" come ha specificato Fabrizio Paolucci, curatore dell'arte classica e coordinatore delle attività scientifiche delle Gallerie degli Uffizi, "prenderanno parte i massimi esperti del collezionismo di antichità fiorentino. I temi affrontati spazieranno dall'arte etrusca a quella egizia, toccando le vicende di capolavori celebri, che, come la Chimera, furono per secoli ospiti degli Uffizi, o aspetti poco noti a fiorentini e visitatori, come il passato archeologico del complesso vasariano." I quindici incontri saranno introdotti da Gabriel Zuchtriegel, Direttore del parco archeologico di Paestum, che parlerà il 6 giugno sulla Tomba del Tuffatore, e saranno conclusi da Eva degli Innocenti, Direttore del Museo Nazionale di Taranto.
Copyright:
Ministero per i Beni e le Attivitá Culturali
Map and direction informations from "Le Torri Vacation Rental" to "Ciclo di conferenze estive di archeologia"
Going with Public Transport?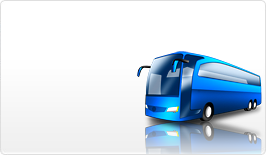 Click here for details on going trip
Click here for details on return trip
Back to Search Page
Back to Search Page