Collezione Roberto Casamonti
Collezione Roberto Casamonti
Starting date: Sun, 25 Mar 2018
Closing date: Sun, 10 Mar 2019
Firenze FI
Opening time: mercoledì, giovedì, venerdì, sabato, domenica dalle ore 11.30 alle ore 19.00, chiusura biglietteria ore 18.30.
Telephone: +39 055.602030
Tourists' rate. If you've been here vote it!
0 votes to date
Dal 25 marzo, Firenze può contare su un nuovo museo d'arte moderna e contemporanea, allestito al Piano Nobile di Palazzo Bartolini Salimbeni, lo storico edificio, capolavoro architettonico rinascimentale opera di Baccio d'Agnolo che si affaccia sull'asse visuale che congiunge piazza Santa Trinita con la prestigiosa via Tornabuoni.
L'antica dimora – attentamente restaurata – accoglie la selezione delle opere che Roberto Casamonti, nella sua lunga attività nel mondo dell'arte, ha raccolto per costituire il corpus principale della propria Collezione.
I dipinti e le sculture esposte sono il frutto di 40 anni di appassionate ricerche che danno vita ad un assieme in grado di rappresentare l'eccezionale evoluzione storico artistica che attraversa per intero il XX secolo.
Copyright:
Ministero per i Beni e le Attivitá Culturali
Map and direction informations from "Le Torri Vacation Rental" to "Collezione Roberto Casamonti"
Going with Public Transport?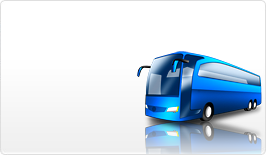 Click here for details on going trip
Click here for details on return trip
Back to Search Page
Back to Search Page